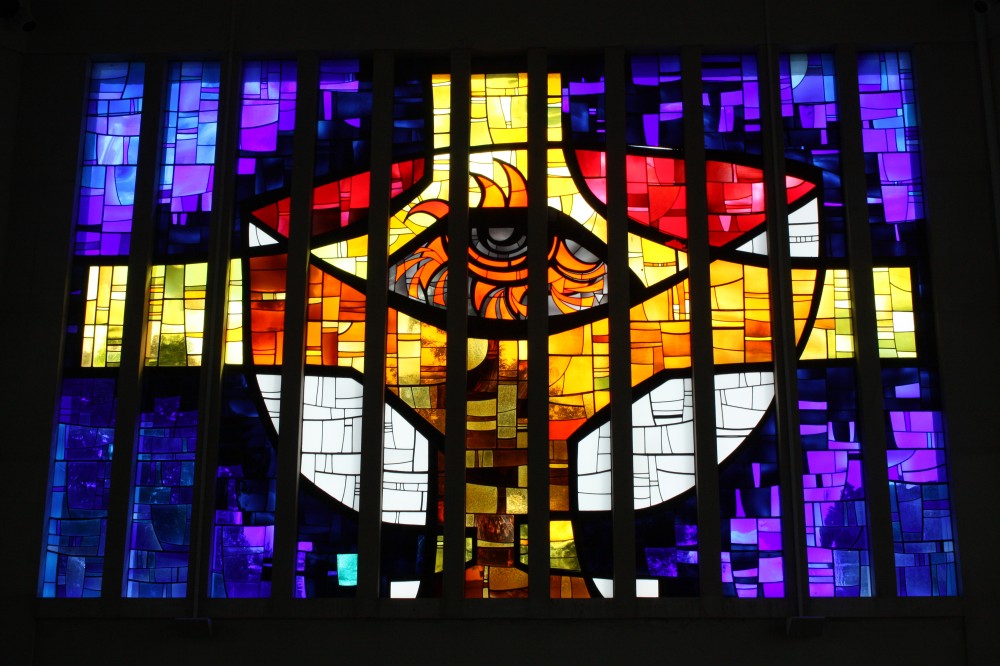 This is our fabulous stained glass window.
Welcome to Trinity Methodist Church
Thank you for visiting our website.
We hope you will be interested in what you find out about the life and witness of this busy church in the heart of Woking.
We are now worshipping in Church, all are welcome. Please remember to wear your face mask and follow all social distancing rules.
Our Usual Services:
Morning Worship: 10am
and streaming on YouTube
Junior Church: 11.15am
Foundry Worship: 5pm on alternate Sundays
This is an additional time of worship when we can praise God, but most of all, pray with and for one another, and listen out for God.
Chinese speaking congregation: 1.30pm
Contact Us for further information